Data report compiled by the climate change ministry has revealed that nearly 50 Pakistan-origin animal species are on the brink of going extinct.
The biggest of all reasons for this is the increasing rate of deforestation, removal of their natural habitat, pollution of water, excessive and uncontrolled hunting activities and the rapidly spreading infrastructure and commercial construction. Most of this has occurred in the past few decades.
According to the report, these are the top-10 animal species that are most prone to extinction.
Markhor
Houbara bustard
Snow leopard
Himalayan brown bear
Asian white backed vultures (local name 'gidh')
Pallas cat
Blackbuck
Indus River dolphin
Golden mahaseer
Marco Polo sheep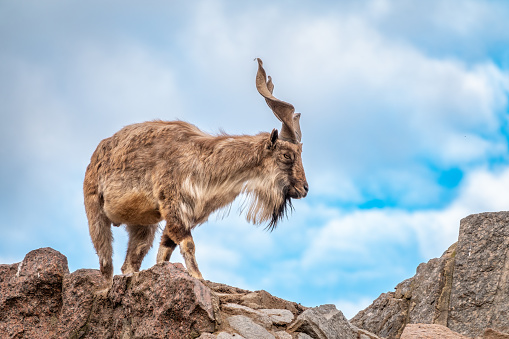 It was first listed on the Red List of endangered animals by International Union for Conservation of Nature in 2015.
Vultures were around in huge numbers a few decades back but their number is now only in hundreds.
An official told the media that the veterinary drug diclofenac might be the major reason for the extinction of these vultures. This drug, used in cows etc is transferred to their bodies when they feed on carcasses.
Pakistan has imposed a ban on the use of diclofenac and has also started the artificial incubation of vultures.