Aqsa Rasool
Pakistani fashion brands' first step after launching online clothing store should be investing in social media marketing. This investment will pay them huge revenue in return. Online shopping is a new age's favorite shopping experience and it is a favorable point for online clothing brands in Pakistan. Marketing plays eminent role in boosting any online business.
ecommerceDB mentions online clothing stores in Pakistan also making their mark in ecommerce and their top brands generated revenue in 2021 is;
Limelight.pk US$50m
Gulahmedshop.com US$48m
Khaadi.com US$29m
Sanasafinaz.com US$23m
Alkaramstudio.com US$22m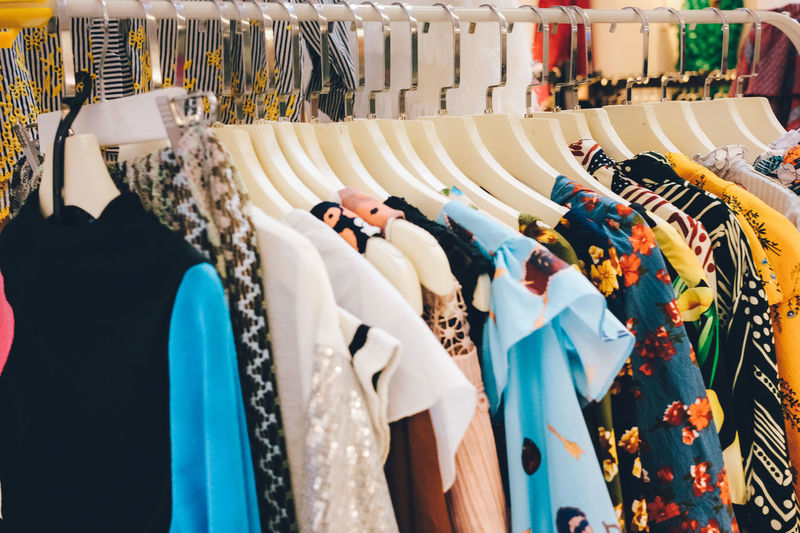 It is no doubt social media apps helping online clothing stores from Pakistan in creating revenue of millions of US dollars. This revenue shined the e-commerce market in Pakistan and according to ecommerceDB Pakistan has become the 37th largest market for e-commerce with revenue of US$6 billion in 2021, placing it ahead of Iran and Israel.
Instagram: Top Most Social Media Marketing Tool
Before talking about how social media marketing helps in increasing revenue, let us talk about the top social media-marketing tool in Pakistan. Net Generation's favorite app to spend time is Instagram. They find this platform easy to shop from their favorite brands. Any clothing brand in Pakistan can use this application to launch their Online Insta Store. Brands effortlessly sell their products on Instagram without having a big physical setup. Selling products on Instagram is a budget-friendly concept for creative minds.
Steps to Create Clothing Account on Instagram
Before selling products on Instagram, you need to make a PROFESSIONAL ACCOUNT on this site. PROFESSIONAL ACCOUNT will give you insight views of your business. You can go to your Instagram setting and click on "Account" where you will see some easy steps and can start your clothing brand by following them. These steps are cited below.
Either Switch to Professional Account or Create New One
Get a Free Professional Account
Learn About Your Followers
Reach More People
Get New Contact Options
Please read the instructions written on these screenshots before taping on continue. They will help you get an idea about making a professional account on Instagram.
The most important step in opening a professional account on Instagram is to choose this option. This option will describe your business as a "Clothing Brand".
At this point you will get two option.
Business
Creater
You have to choose Business.
For further steps, you have to give your contact information, which will display on your public profile so your customers can contact you with one click. You can also connect your account with Facebook and that will be a bonus point for your business to grow.
Pakistani brands mostly follow COD (cash on delivery) method. Customers get their products on their doorstep and pay the delivery guy whatever the product price is. This is the easiest and most trustable method for Pakistani online brands and customers. Brands in Pakistan also take payment through Bank Accounts.
Marketing of Your Clothing Brand
Advertisement is the key to success in any business. Therefore, when it comes to online clothing brand advertisement, Instagram is a major tool that can help to grow a business within days. Yes, within days. There are no complicated techniques involved in handling your business on Instagram. In fact choosing social media to promote your clothing brand can be one of the best strategies you can ever use. In this article, I will tell you some easy tips you can follow to advertise your business on social media and get a target audience in return;
Online Advertisement: Use Ads Manager
You can make a start on promoting your clothing brand by running ads on Instagram. These ads can manage by the Ads Manager application. This tool is a compact for looking after your business campaign. With the help of Ads Manager, you can reach your marketing goal. This easy-to-use application will not only run your business ads on social media but also manage them and help you to reach as many audiences as possible. You can control your business advertisement by deciding when and where to promote your brand. One of the amazing results you can get from this application is that you can track your business campaign performance.
This is a budget-friendly advertisement process. Your brand will not only reach thousands of people within minutes but you also get an insight view of people liking or disliking your items. You can produce liked products more and work on the products that public did not love much.
Up your Account Profile: Stunning Shoots
Your account profile is the first thing social media users are going to see so better make sure to look aesthetically appealing. You have a clothing brand profile so stunning photo and video shoots are essential. You can present your niche through your shoots. Be consistent with your aesthetics but do experiments with the latest content types including Reels, Stories, and IGTV Videos. Keep in mind that you will sell your products by telling stories without boring your audience.
Influencer's Followers: Your Paying Customers
When you will launch your clothing brand on Instagram then you will get an idea that this is the time of Influencer Marketing. You launched your brand in Pakistan so you have to reach Pakistani influencers to turn their followers into your paying customers. All you have to do is to send a pr to influencers and ask them to make a picture or video post about your product. You also have to pay them for promoting your brand but trust me the results you will be getting in return for that paid post will amaze you. Influencers do influence and you defiantly get permanent customers if you owned a high-quality original product. You can ask influencers to share statics with you so you can get an analytical idea about your product.
Jump on Fashion Trends: Right Hashtags
Your brand should be flexible enough that you can jump on to the latest fashion trends without getting worried about the sudden change in the fashion industry. When you use the right tags then you get the right customers. Never forget to use your clothing brand hashtag in your posts also use the latest ones so that you get traffic on your professional account. You can get to know about these tags through search bar. You can get a huge audience with just one hashtag.
Ask Feedback: Post Screenshots
Do you know what happens to brands who post original feedback on their professional account? They get more customers who are original. Your brand, your product, your customers, and your feedback, everything must be organic. Your brand gets an individual identity when you grow it organically. Getting feedback from your customers and posting it on your profile will build trust in your brand for new customers. So ask for feedback, post feedback and, get customers.
EXAMPLE
Here is an example of a clothing brand from Pakistan working on Instagram. You can see this brand is following all above-mentioned advertisement tips and is growing day by day. Also, keep in mind this brand does not have any physical store in any part of Pakistan.
Final Words
Well, I will suggest an online clothing brand because Instagram can be a go-to for any startup. This social medium does not demand you a big budget or a well-furnished physical setup. All you have to do is create a business account, put your creativity on your account and see yourself growing with the help of some strategic promotional techniques. However, keep in mind you must have a creative mind to start a clothing business because without original creativity you are not going to stand out on any platform.
.